When the weather is cold and snowy, there's no beverage that is quite so comforting as hot chocolate. Of course, there are many different variations on this treat, from thick, cinnamon-heavy Mexican recipes to Belgian drinking chocolate, which consists of a cup of steamed milk accompanied by pieces of chocolate that the customer must dissolve. Anyone interested in pursuing a career in the baking and pastry arts should explore just what goes into crafting the perfect cup of cocoa. Read on to learn about some of the best hot chocolate in the U.S.:
New York's finest
New York City is renowned for its cuisine, but its hot cocoa is often overlooked. Brooklyn's Baked prepares exceptionally rich concoctions using ingredients from New York chocolatier Jacque Torres, like the double-chocolate hot chocolate. Marshmallows handmade from scratch top off the drink. Available in chocolate, vanilla and an array of seasonal flavors, these confections melt into a delicious puddle when exposed to your beverage's warmth.
"New York City's hot cocoa is often overlooked."
On the Upper East Side, you can visit Serendipity 3 for the Serendipitous Hot Chocolate, made with chocolate shavings, whipped cream and cinnamon, plus a touch of citrus from a grated valley orange. For an even more adventurous variation on an old favorite, opt for the Frrrozen Hot Chocolate. This dessert consists of a cocoa drink blended with milk and ice and topped with plenty of whipped cream and shaved chocolate.
However, if you are planning to try these tasty treats, heed the caution from U.S. News and World Report about the line that routinely extends out the door. Plan ahead and make a dinner reservation, so you can enjoy a delicious beverage afterward.
Mexican-inspired flavors
In Mexico, chocolate drinks are traditionally made with more spices than most Americans are accustomed to. However, some U.S. establishments have crafted drinks in this style with great success. For instance, at Spanish-American chef Jose Andres's restaurant Oyamel in Washington, D.C., you can enjoy a cocoa modeled after the recipes associated with the southern Mexican state of Oaxaca. Oyamel's hot chocolate is made with steamed milk, cinnamon, cloves and vanilla bean.
Rick Bayless's Chicago restaurant Xoco offers several exceptional takes on hot chocolate, and you'll want to try each of them. The chocolate is prepared onsite, going from unroasted cacao bean to chocolate paste to bar. Drinks are then made to order by mixing the chocolate bars with hot milk or water and organic sugar.
In addition to the fresh chocolate, each of the five varieties on the menu offer further unique ingredients. The Aztec also includes chili pepper and allspice, while the Mexico City Thick is modeled off the exceptionally rich and dense Mexican chocolate drink, champurrado. If you prefer, you can even have your chocolate mixed with espresso, cappuccino or cafe con leche. As Serious Eats advised, be sure to try a churro as well to round out a fantastic dessert experience.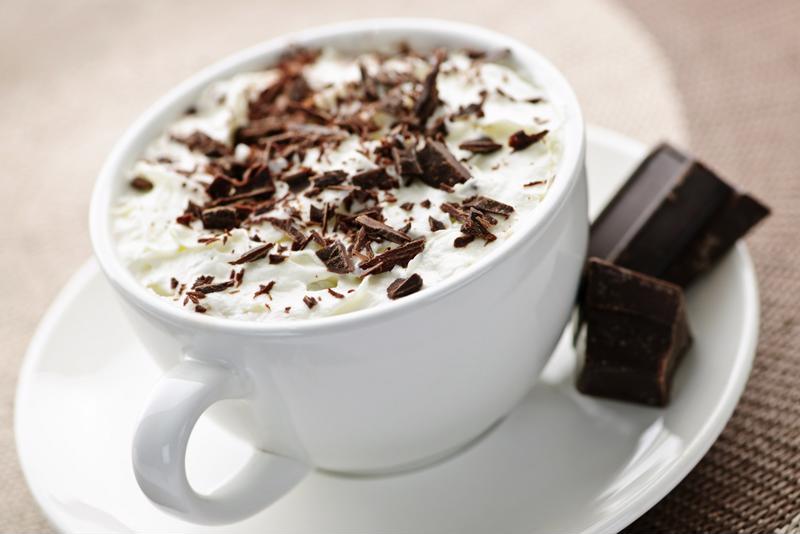 West Coast cocoa
Residents of sunny Los Angeles may have less urgent need of hot chocolate than many other Americans. Nonetheless, they can head to Clementine for some of the finest in the country. The drink is modeled upon the thickness of French chocolat chaud and features cinnamon as well as plenty of marshmallow. Chef and owner Annie Miller explained her balanced approach to hot chocolate to Food and Wine.
"I wanted something that was rich but not so overwhelmingly rich that you couldn't drink a cup of it," she said.
Cup and Bar is a chocolate and coffee tasting room in Portland, Ore., run as a collaboration between Trailhead Coffee Roasters and Ranger Chocolate Company. The establishment specializes in using ethically sourced ingredients to produce small batches of products. That means you can not only sip an amazing hot cocoa, but also take a tour and see just how the chocolate is made.
Whatever style of hot chocolate most appeals to you, this is a drink that can exhibit some of the skills you learned from your culinary education. As you develop your own recipes for baking and pastry, consider how flavor pairings with cocoa could take your desserts and breakfast items to the next level.