Conventional wisdom says that it may be cheaper to start a food truck than to start a brick-and-mortar restaurant.
And that's typically true! But how much cheaper? When you factor in the truck, the equipment, the permits, and the operational expenses…how much can a food truck cost?
Read on to find out!
Remember that all costs are estimates, and your final cost may vary based on factors like size, menu offerings, operating style, and location!
How Much Can It Cost to Buy a Food Truck?
Choosing your food truck means making a number of decisions. Will you buy new or used? How big does it need to be? What kind of equipment will you fill it with? What city are you buying in?
As you assess your options, here's a look at what a truck purchase may cost you.
How Much Is a New Food Truck?
Estimated cost: $100,000 – $175,0001
When you buy new, you get a food truck with no existing wear and tear or damage. It can certainly be appealing to start with a blank slate!
New trucks could be pre-fabricated, designed for the mass market. In this case, you may need to do some tweaking to make the truck fit your needs. Or you could invest in something completely custom, designed specifically for your business model and menu. A custom truck will be much more expensive, but it will also provide just what you're looking for without any features you don't need.
Size is also a factor in cost. Food trucks can range in size from a mini trailer or cart to massive vehicles the size of school buses. Larger trucks are usually more expensive!
The con to a new truck is clearly the price. But the benefit could be in lower maintenance costs, and a truck built to meet local codes and regulations like water tank needs, hood vents, and fire suppression systems. Having these items added upfront may be more cost-effective than retrofitting a used truck to meet code requirements.
How Much Is a Used Food Truck?
Estimated cost: $50,000 – $100,0001
Not all used food trucks are created equal. Some have spent years as workhorses, and they may be a bit worse for wear. Others may have been upgraded with new equipment, making them function essentially as a new truck in a previously-loved package.
Despite the estimates above, costs for larger trucks that have been upgraded with new equipment could hit $100,000 or more.
The pro of a used truck could be the affordability. But the potential downside is that there may be higher repair and maintenance costs as older components and equipment need to be tuned up or replaced. And it might not look as nice as a new truck. These may be fixable problems, but they come with a cost.
What Equipment and Supplies Do You Need for Your Food Truck?
When planning your food truck menu, you'll have to consider the equipment and supplies required to execute that menu. A food truck functions much like a restaurant kitchen, so it needs many of the same components, just at a smaller scale. This includes refrigerators and freezers, ovens and fryers, cooktops and hood vents. Depending on your menu, you may also need:
A microwave
A toaster
A salamander
Warming lamps
Cutting boards
Knives
Skillets
Sauce pans
Hotel pans
Thermometers
A hand sink
A 3-compartment sink
You can buy many of these items used to save on cost.
Specialty trucks may also need specialty equipment. A gyro truck, for example, may need a vertical spit to keep the meat rotating and easy to shave off into a pita. And a pizza truck will need high-heat pizza ovens.
How Much Can It Cost to Rent a Food Truck?
Estimated cost: $3,000 – $5,000 per month2
Since buying a truck is clearly a large investment, renting may be a better way to start, especially if it's your first foray into the food truck industry. This will let you begin your business with much lower out-of-pocket costs, and you'll have less to lose if the business doesn't work out or you change your mind.
But since the truck won't belong to you, you will be beholden to your lease terms. And you may be stuck looking for a new truck if the owner doesn't want to renew your lease.
How Much Is a Food Truck Permit?
Estimated costs for all permits, licenses, and legal compliance: $2,000 – $20,000+
While some cities and states do have a dedicated "Food Truck Permit," that's not all you'll need to get legally legit. Food trucks are cooking establishments, vehicles, and points of sale all in one. So they may require a combination of permits and licenses to cover health and safety, vehicle inspections, administrative filings, employment, zoning, and more. These fees can vary widely from city to city, as each has its own unique rules and associated costs.
The 2018 Food Truck Nation report by the U.S. Chamber of Commerce estimated that the cost of administrative permitting for the average truck in Denver was $811, while the cost in Boston reached a whopping $17,066! And additional city-required operating expenses, like health and safety inspections, taxes, and procedural fees, range from $5,410 in Portland to $37,907 in Boston.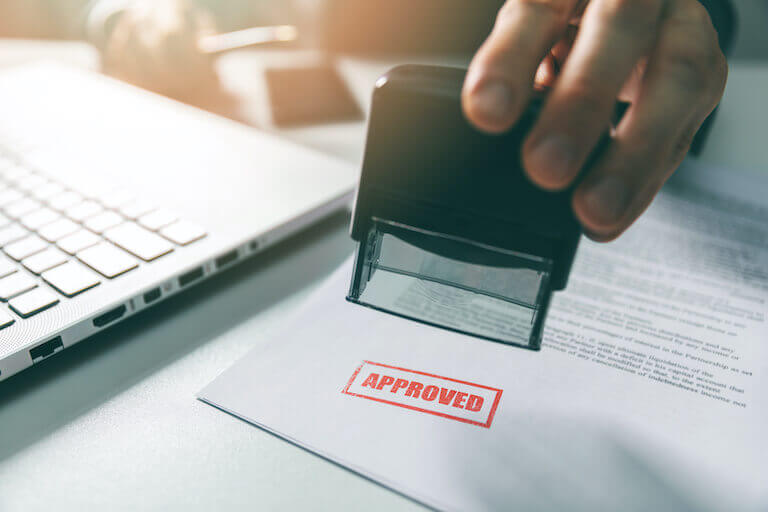 Here is a general list of some of the common fees and permit costs you may be responsible for:*
Business License: $25 – $2,000
Food Truck Permit: $100 – $1000/year
Vehicle Registration: $18 – $274/year
Health Permit: $0 – $1,000/year
Fire Permit: $25 – $500/year
Food Service Permit: $100 – $1,000/year
Food Handler and/or Food Manager Permits: $100 – $500 every 2-5 years
Liquor License (if your state allows trucks to sell alcohol): $75 – $6,000
Mobile Vending or Hawker's License: $25 – $100/year
Insurance: $2,000 – $5,000/year
With permitting and licensing, it may be smart to hire a consultant or expert to walk you through the requirements for your truck. These rules can be complex, and the fines can be steep for violations.
Some food trucks cross city and state lines to bring their mobile meals to different sites. Make sure you get licenses in all cities, counties, and states where you plan to operate!
How Much Can It Cost to Run a Food Truck?
So you have your truck. It's got all the equipment that you need inside. You've figured out your permitting and licensing requirements, and you're all squared away with your city, county, and state government.
Now how much will it cost to run things?
Many of your costs will be directly related to your sales, so they're impossible to estimate in a general sense. But here are some of the standard operating costs you may need to pay.
Commissary Kitchen Rental
Estimated cost: $400 – $1,500 per month2
In some cities and states, food truck operators are prohibited from doing food preparation inside their trucks. So any chopping, par cooking, portioning, making sauces or soups, or other prep work must be done in a commercial kitchen, with the final dishes being served from the truck.
Space Rental
Estimated cost: $250 – $1,000 per month
Your truck has to be parked somewhere, which means you'll have to pay rent for that space. It could be in a food truck park or behind a bar, or it could be on a public street. More desirable spots can have higher costs.
Gas
Estimated cost: Too varied to estimate
Some trucks are relatively stationary, only leaving their parking spots for required city inspections or the occasional private party. But others follow festivals and public events around the city or even the state. So gas costs can vary widely.
Internet & POS System
Estimated cost: $150 – $500+ per month (plus hardware and installation costs)
Just like a restaurant, a food truck must have a point of sale system where staff can ring in orders and take payment. Some POS companies charge a monthly fee for their service, while others only charge a credit card processing fee (usually a small percentage of the charge.)
Fortunately, the small space means one or two terminals should be enough to cover the truck's needs. You'll also need to make sure the truck has reliable internet in order to operate the system and take online orders, if that's something you plan to offer.
Labor Costs
Estimated cost: 25% – 35% of operating costs
Food trucks have a smaller workforce than the average restaurant. But that also means they may serve less food in the same amount of time as a restaurant with a larger kitchen and larger staff. So the labor cost percentage for a food truck could be roughly the same as that of a restaurant.
Food Costs
Estimated cost: 25% – 35% of the menu price
You have to buy food before you can sell it! Foodservice establishments usually aim for a food cost between 28% and 35% of their menu item price. You'll also need startup inventory, which could cost between $2,000 and $5,000, depending on your menu.
Paper Goods
Estimated cost: $200 – $300 per month2
Since food truck fare is usually eaten outside or carried away, it is served in disposable containers or on paper plates. Make sure to stock up on napkins, disposable silverware, to-go containers, and bags.
Marketing
Estimated cost: $0 – $1,500 per month
Food trucks that see a lot of foot traffic may be able to get away without paid marketing, especially if they're savvy at running their own social media. Others may pay a social media consultant ($500+ per month) or make deals with influencers and bloggers to help spread the word.
Whether it is DIY or paid, food truck marketing could be valuable in increasing your daily sales.
Estimated Costs: How Much Can a Food Truck Cost? Putting It All Together*
Purchasing a food truck (new or used): $50,000 – $175,000
Permitting, licensing, & legal compliance: $2,000 – $20,000
Commissary kitchen rental: $400 – $1,500 per month
Space rental: $250 – $1,000 per month
Gas: Depends on usage
Internet & POS system: $150 – $500+ per month (plus hardware and installation costs)
Labor costs: 25% – 35% of operating costs
Food costs: 28% – 35% of the menu price
Startup food inventory: $2,000 – $5,000
Paper goods: $200+ per month
Marketing costs: $0 – $1,500 per month
Total Estimated Startup Cost: $40,000 – $250,000
Start Your Food Truck Empire!
Starting a food truck can be a fun and exciting way to break into food entrepreneurship. But it can also be complex, which is why we encourage you to get as much education as possible before taking the leap.
With an education in Culinary Arts or Food Entrepreneurship from Auguste Escoffier School of Culinary Arts, you could be better prepared to face the challenges of the food truck industry with coursework in food and labor cost control, inventory and purchasing, and communications.
Reach out to our Admissions Department to discuss how a degree or diploma could help you to build your own food truck empire!
Learn more about food entrepreneurship with these articles:
*Figures included in this article are for informational purposes only and are estimates based on industry trends or a range of costs/expenses. Please research costs for your geographic location and individual situation.
1https://roaminghunger.com/blog/13143/how-much-does-a-food-truck-cost
2https://foodtruckempire.com/how-to/costs/