Becoming a food writer isn't just about exuding the robust writing chops to craft an article for a culinary magazine. Many food writers usually live and breathe the sensorial world of food—from spending countless hours in the kitchen testing vibrant bolognese sauces to dreaming of the next original recipe to hit a food blog.
If you've ever thought about entering the colorful profession of food writing, you're in the right place. Let's discuss some of the steps you can take to become a food writer and what this occupation may entail.
What Is Food Writing?
In its simplest form, food writing is a multi-faceted subgenre of writing that usually involves meaningful and illustrative storytelling. Food writing isn't bland or "stoic" in tone or vocabulary—it's usually deliciously descriptive and reflects the writer's unique passion for culinary arts. There are also several diverse types of culinary writing to explore.
Types of Food Writing
Restaurant reviews: Rate and critique a restaurant based on its service, products, and prices
Food articles: Write long-form article content for food publications on any given culinary topic or trend
Food memoirs: Publish prose-form historical essays about a specific dish or cuisine for a magazine or newspaper
Blog & recipe writing: Describe how to prepare a specific type of recipe, from inception to plating, for a personal blog, website, or publication
Cookbook writing: Cultivate a series of original recipes and stories for readers to devour
How to Become a Food Writer: Step-by-Step
Like several other culinary professions, there isn't a one-size-fits-all guide to becoming a food writer. However, there are several steps you can take to begin your journey in this field!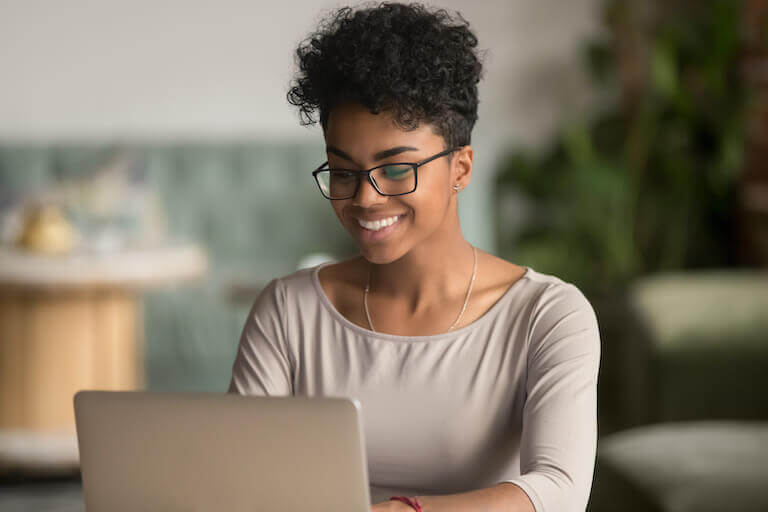 1. Dive into Culinary Education
Chances are, if you're an intrinsically great writer with a knack for all things grammar, you may feel confident to dive right in—especially if you exude an affinity for culinary arts. But there are ways you can uplevel your writing skills through education.
For example, some food writers might choose to pursue a Journalism or Communications degree from a four-year university to bolster their writing abilities. Although it's not a requirement to obtain a specific degree to become a food writer, this type of knowledge could enhance your pieces of work.
Even though food writing isn't quite as technical as medical writing per se, you'll probably want to know relevant cooking skills, techniques, and terminology so that you can be viewed as an expert in your field. That said, many food writers end up enrolling in culinary school to gain this essential foundation. Students enrolled in Escoffier's Food Entrepreneurship program can explore a foundational cooking curriculum and may take a deep dive into food business marketing, which could partially focus on food writing for blogs.
"My education with Escoffier has really given me a good foundation. It has filled a resume gap; it's filled a professional gap and a skills gap. It has helped me in all aspects of my culinary career."*
Lance McWhorter, Executive Chef/Owner, The Plaid Rabbit Social Club & Speakeasy at Culture ETX; Food Network "Chopped" Contestant; Online Culinary Arts Graduate
When it comes time to pitch article ideas to a publication or food company, coming to the table with this type of background could set you apart from other food writers.
2. Determine Your Niche
If you're first starting out in food writing, you may want to consider keeping your subject matter broad, especially if you don't have writing samples yet. However, it doesn't hurt to think about determining your exact niche. If you can declare your food writing expertise, companies might actively pursue you for particular writing projects, articles, etc.
Types of Food Writing Niches
Agriculture: Discuss agricultural trends and how they impact the quality of food we consume
Sustainable culinary practices: Cover topics like how to source fresh, local ingredients through regenerative farming
Wine & drink: Write about trending wine varieties around the globe
Culinary travels: Capture stories about unique culinary destinations and must-try dishes
Culinary techniques: Chat about progressive culinary trends and techniques that can amplify dishes
Kitchen gadgets: Cover top kitchen gadgets to try in the kitchen
Food startups: Research up-and-coming companies that push culinary innovation and boundaries
Recipe creation: Create and test original recipe content
Health & nutrition: Unveil nutritious food choices that impact how populations live
3. Start a Website
As a food writer, chances are, you might be an independent contractor or you could write in-house for a food company. Regardless of your place of employment, it's important to build your personal brand through a website.
Here, you can share a bit about your background and food writing niche. You'll also want to add a few more important components to your site, which will likely serve as a tool for future client prospects.
Begin Food Blogging
If a future brand contacts you to write a batch of monthly blog posts, they'll want to get a sense of your writing style and likely check to see if you have a blog section on your site. For new food writers who might not have a plethora of writing samples, starting a blog could be a great jumping-off point.
You'll want to consider making this a prominent page on your website and develop some sort of consistent blog schedule. At the same time, you might want to flesh out your content categories that align with your food writing niche.
Create a Digital Portfolio
If you're a more experienced food writer, you'll likely have plenty of quality writing samples under your belt. Unless you signed a non-disclosure agreement with a client or publication you wrote for, you should consider publishing these samples on your site. Simply create a portfolio section to upload your writing samples. If you can, link to the published work and write a short description detailing the scope and any relevant details pertaining to the project.
4. Pitch to Publications
For many food writers, it might seem intimidating to pitch to a future client or publication. But as long as you have a website and a few high-quality samples, you can begin outreach right away. And yes, it's perfectly normal to feel unsure about this process in the beginning, but it can get easier as you make pitching a routine a regular practice!
When it comes to publications, it's important to note that each one may stipulate unique submission instructions. For example, if you want to submit a cooking tip at Kitchn, you'll need to prepare an outline of your kitchen tip, blog title, imagery, and more.
Since each process might vary, consider starting a spreadsheet that outlines your prospects, their contact info, and additional pitching guidelines. Beginning this type of system from the start could help you remain organized.
5. Connect With Fellow Foodies
As a food writer, honing your prospecting skills could quickly become your superpower and secret key to building more business. Along with cold outreach, one of the best ways to plant seeds for future projects is simply through networking with fellow foodies. Consider joining food-centric meetup groups or local culinary organizations to meet like-minded professionals.
As an entrepreneur or freelancer, it never hurts to have industry folks in your corner who can advocate for you! And even though these connections might not generate opportunities immediately, they could help build a healthy referral stream of leads and enhance word-of-mouth marketing for your business.
Your Next Step to Becoming a Food Writer
If you're passionate about culinary arts and enjoy the process of writing across different mediums, it could be worth looking into food writing jobs. Also, choosing to attend culinary school could help you understand industry terminology and skills that could inform your writing pieces.
Take the first step towards becoming a food writer and contact us for more information about our programs!
For more advice about culinary careers, check out these articles:
*Information may not reflect every student's experience. Results and outcomes may be based on several factors, such as geographical region or previous experience.