In our hyper-connected, on-the-go world, personal health and wellness can take a backseat to hustle culture and endless to-do lists. After all, who has time to meditate when you're trying to get yourself and the rest of the family out the door with lunches, homework, and sales presentations in hand?
As a society, we're recognizing that we have a problem that often leads to health issues, and an enormous industry has grown around trying to fix it. In fact, the Global Wellness Institute reports that the worldwide wellness market is valued at $4.5 trillion and growing.
One of the segments of this growing market is holistic nutrition, which takes a whole-body approach to better health. Holistic nutritionists provide individual coaching on practical diet and lifestyle changes that can help promote better health and reduce symptoms of disease. These nutrition professionals consider the entire person and their environment – from exercise to sleep, diet to digestion, personal life to work stress. Then they suggest changes and put plans in place to reach a better equilibrium in body and mind.
If you're wondering how to become a holistic nutritionist, here's a step-by-step process you can follow.
Step 1: Complete a Formal Education in Holistic Nutrition
The road to a profession in holistic nutrition begins with education. Holistic nutritionists must be well-versed in human nutrition, as well as the food sources of the necessary nutrients to support bodily systems.
Since the holistic nutritionist approaches whole-body wellness rather than just diet, they should also be educated in wellness concepts like proper sleep, hydration, and stress management. These core concepts – and communicating them to others – are foundational to the holistic health practitioner, which is why a comprehensive education in them is so important.
Choose an Online or In-Person Program
At Auguste Escoffier School of Culinary Arts, education in holistic nutrition and wellness is available online.
In the online program, students read assigned texts, watch lectures and videos, and do additional research. They can also join live lessons, participate in discussion boards, and complete practical assignments. With scholarships and grants, as well as financial aid to those who apply and qualify, this education may be more accessible than you think!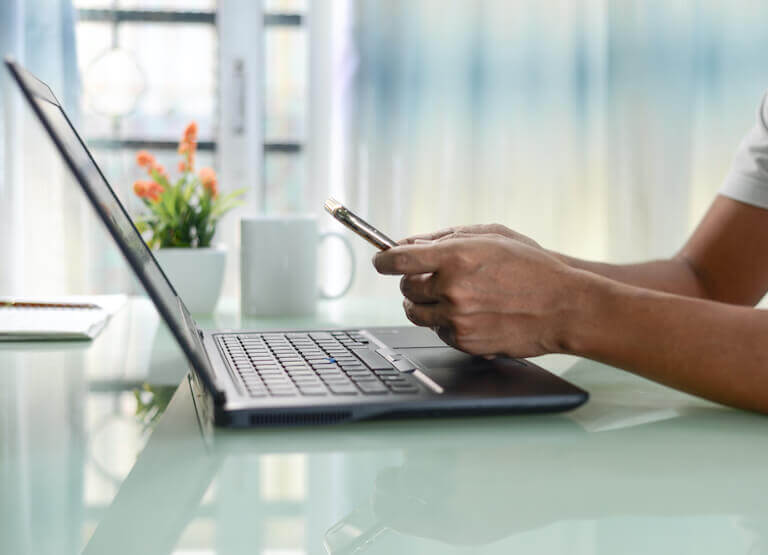 Look for a Curriculum That Can Get You Closer to Your Goals
Not all programs in holistic nutrition are designed equally. Instead of eyeing just the costs or durations of programs, look for one that gets you closer to the specific career you want in wellness and nutrition coaching.
Escoffier's programs for holistic nutritionists are designed to provide students with industry-ready skills in nutrition and wellness, underscored by a solid foundation in the culinary arts. This is a program for those who want to focus on both practical wellness and the joy of a healthy diet through delicious and nourishing meals.
Students may explore the fundamentals of nutrition combined with technical cooking skills based in the art of great cuisine. They may also complete coursework in wellness and coaching education, so they can pass on what they've learned to clients.
Step 2: Get Real-World Experience Working with a Holistic Nutritionist
As a requirement for graduation from Escoffier's Holistic Nutrition and Wellness program, students must complete a hands-on industry externship. This kind of experience allows them to practice skills learned in the classroom and get a feel for what the industry looks like.
Once you've completed your diploma or degree program, you're ready for your first job. While you may feel comfortable serving your own nutrition clients, many prefer to spend some time working under an experienced practitioner as they get started. This guide can be available to answer your questions and provide oversight and advice as you progress.
Holistic nutritionists can support a variety of healthcare and wellness establishments for various clientele. They could offer their services at gyms or training centers, provide pre- and postnatal wellness counseling at birthing centers, or work at a standalone nutrition clinic.
When Escoffier graduates decide what type of work they'd like to do, they may access Career Services for resume assistance and help with interview preparation that can launch them toward securing that first job after graduation.*
Step 3: Start Building Your Own Nutrition Client Roster
Whether you're working under a more experienced holistic nutritionist or heading out to start your own business, the final step is to start working with clients.
If you're setting up your own business, you'll be responsible for bringing in clients. A strong online presence, including a website and social media accounts, can be a good place to start. You could also reach out to friends and family to ask if they would be interested in your services. After you get your first few clients, you can request referrals to help you reach more people.
You could also host in-person or virtual workshops to reach larger groups of potential clients, teaching general holistic nutrition principles in a one-on-many forum.
Do You Need to Be Certified to Be a Holistic Nutritionist?
Nutritionists are regulated at the state level, rather than the federal level. Most states do not require certification in order to provide nutrition care. But you have to be very careful to follow the laws of your state in regards to the terminology you use.
Check the laws in your state before practicing holistic nutrition to make sure you're in compliance.**
Some nutritionists also choose to get board certified beyond state licensing requirements. The National Association of Nutrition Professionals (NANP) offers a Certificate in Holistic Nutrition, but this is not a requirement in order to practice.
The Essential Culinary Career Survey

The Essential Culinary Career Survey

What's your ideal culinary career: Fine dining? Your own restaurant? Pastry? Get our self-evaluation survey to find out!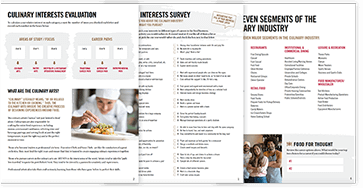 We've compiled a checklist of all of the essential questions into one handy guide: career options, culinary interest surveys, educational opportunities, and more.

YES, I want the survey!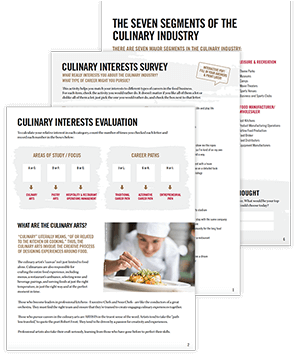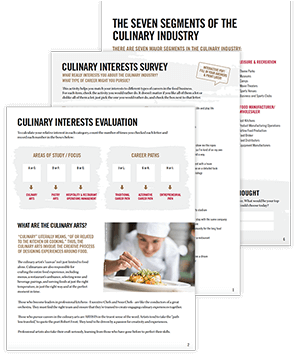 Job Outlook for Holistic Nutritionists
The job outlook for dieticians and nutritionists is excellent. In fact, employment is expected to grow 11% between 2020 and 2030 (much faster than average) according to the U.S. Bureau of Labor Statistics.
The Global Wellness Institute anticipates 9.9% average annual growth in the wellness industry over the next few years, with a worldwide economy of nearly $7 trillion by 2025. Within that overall market, the "healthy eating, nutrition, and weight loss sector" represented a $946 billion industry worldwide in 2020. It was one of the few segments that continued to grow, even during the COVID-19 pandemic.
Certain cities also have a strong wellness culture, which could make them excellent for finding work and clients. According to MindBodyOnline, the 10 healthiest cities in the United States as of 2020 are:
Miami, FL
Atlanta, GA
San Francisco, CA
Denver, CO
Austin, TX
Seattle, WA
Washington, DC
Tampa, FL
Minneapolis, MN
Raleigh, NC
Of course, that doesn't mean there aren't great opportunities for holistic nutritionists in other cities or countries around the world! In some places lacking healthier populations, there may be even more opportunity or demand for holistic nutritionists.
Helping People to Heal
To become a holistic nutritionist is to embark on a journey of education—both your own and that of your clients. It's a career that helps people heal, inside and out, so they can live their happiest lives and be the best versions of themselves. And this fulfilling career path is growing faster than ever, making now the perfect time to get into the wellness field!
Learn more about the curriculum in Escoffier's Holistic Nutrition and Wellness programs to see if they're the right fit for you. And to get answers to all your questions about coursework, financial aid, and more, contact our Admissions Department.
To learn more about nutrition and wellness, try these articles next:
*Information may not reflect every student's experience. Results and outcomes may be based on several factors, such as geographical region or previous experience.
**State laws and licensing requirements are subject to change at any time. Always consult your state's current laws before embarking on any new business venture, including working as a nutritionist.