Our bodies and minds are the only constants in all of our lives. Our bodies carry us along our paths from birth to death, while our minds color and interpret everything we see, hear, and create.
Holistic health recognizes the complex, evolving state of our material and cerebral selves. This field takes a physical, mental, emotional, spiritual, and social approach to overall wellness, working for greater health that can let us accomplish our purpose here on earth.
Beneath this wide holistic health umbrella, there are many distinct career paths. Each takes its own unique approach to healing and better quality of life.
If you're wondering how to start a career in holistic health, here is where you can start.
Step 1: Choose Your Holistic Health Career Path
Holistic health is a wide-ranging field, encompassing a wealth of different professions. Each requires a different type of education and work experience, so you'll need to have an idea of where you're going before you can get started.
Some holistic health careers include:
Acupuncture – applying tiny, specialized needles to the body to heal ailments and reduce pain
Massage Therapy – using pressure to loosen muscle groups and reduce pain
Yoga Instruction – guiding practitioners through movements and flows to promote flexibility, strength, and unity between mind and body
Health and Wellness Coaching – guiding clients to make better lifestyle choices (including diet, exercise, stress reduction, meditation, and more) to support their overall health
Holistic Nutrition – providing specialized dietary plans to clients to promote better health and reduce symptoms of disease
Ayurvedic Medicine – using herbal remedies, meditation, breathing exercises, yoga, and specialized diets to treat disorders and reach optimal health
Naturopathy – using non-medicinal and low intervention methods to treat illness, like diet, exercise, and massage
If you're not sure which path is right for you, start with some online resources, like blogs and YouTube channels, to learn more about what each path entails. Once you've narrowed down your choices, you may wish to contact a local practitioner and ask to shadow them for an afternoon. There's no better way to get a sense for a profession than to see it in action!
Step 2: Get Your Education in a Holistic Health Specialty
The education requirements for different holistic health careers vary widely. To become a yoga instructor, for example, there is no required education level or certification. But it can be dangerous to practice without proper training, as yoga involves a great deal of twisting and bending exercises that could cause injury with uneducated instructors. Many yoga instructors choose to take a Yoga Alliance-approved "registered yoga teacher" certification course, but that's often after they've been regular practitioners for several years.
Naturopaths, on the other hand, usually have a bachelor's degree and a holistic medicine degree, like a Doctorate of Naturopathy or Doctorate of Naturopathic Medicine. That's eight total years of school, along with an optional one- to three-year residency.
For health and wellness coaches or holistic nutritionists, education in holistic nutrition and wellness can help provide the foundations of a successful career. At Auguste Escoffier School of Culinary Arts, students can earn their Holistic Nutrition and Wellness Associate Degree or complete a shorter diploma program online.
The curriculum includes coursework in nutrition, metabolism, healthy cooking, meal planning, entrepreneurship, and coaching methods. It also explores wellness concepts like stress management, better sleep, meditation, and herbology. With this education, graduates may be ready to take the next step into their holistic health careers!
Step 3: Start Working in the Holistic Health Field
Once you've completed your education, it's time to get some work experience. Some holistic health careers require additional licensing in order to practice. (See the next section for more information.) Those certifications may require a certain number of work hours under the supervision of a licensed professional, so getting your first job could be an important step towards earning them.
The Essential Culinary Career Survey

The Essential Culinary Career Survey

What's your ideal culinary career: Fine dining? Your own restaurant? Pastry? Get our self-evaluation survey to find out!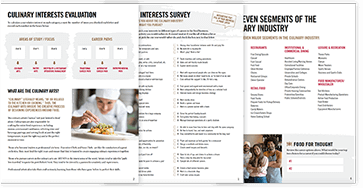 We've compiled a checklist of all of the essential questions into one handy guide: career options, culinary interest surveys, educational opportunities, and more.

YES, I want the survey!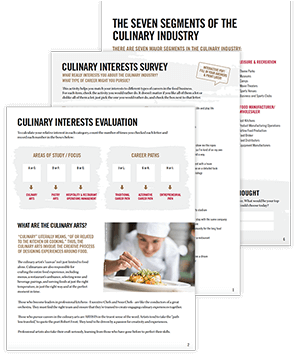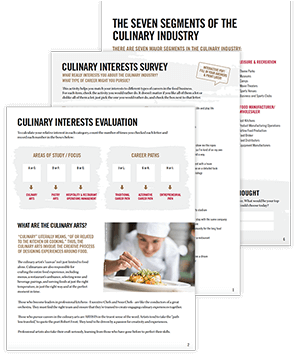 At Escoffier, each student of holistic health and wellness must complete a hands-on industry externship in order to complete their degree or diploma programs. This work experience can give students a look into the day-to-day life of their specific niche, as well as help build their resumes.
Often, entry-level roles include assistant and support positions, giving you the chance to continue learning under a more experienced practitioner. Even if your ultimate goal is to start your own practice, working under supervision can help add to your knowledge and may help you avoid costly business mistakes when it comes time to start out on your own.
Step 4: Earn Any Additional Certifications
Depending on your chosen career, you may need to earn additional certifications to practice your new profession. These requirements usually vary from state to state, so make sure to check with your state licensing boards.
Acupuncturists, for example, must pass several exams and earn certification by the National Certification Commission for Acupuncture and Oriental Medicine (NCCAOM) in order to practice in most states. They may also need to complete coursework in clean needle techniques and pass a Chinese Herbology exam.
Most states don't have specific licensing requirements for health coaches, but some do require that anyone using the title "nutritionist" earn a license through their state. These licensing and certification requirements are in place to ensure that holistic health practitioners are providing safe guidance to their clients, so they're very important!
Help Your Clients, and Help Yourself!
The field of holistic health is a rewarding one, giving practitioners the chance to connect with their clients and customers in their pursuit of wellness. And you may even find that in helping others to reach their healthiest selves, you find ways to improve your own health, as well.
If a career as a health coach or holistic nutritionist sounds right for you, an education in health and wellness is the place to begin. Take the first step by contacting our Admissions Department, and get answers to your questions about a degree or diploma in holistic nutrition and wellness.
To learn more about the field of holistic health and nutrition, try these resources next:
*Information may not reflect every student's experience. Results and outcomes may be based on several factors, such as geographical region or previous experience.