Imagine you suffer from constantly waking up in the middle of the night with chills. Do you first go see a traditional doctor or a holistic health professional? While a Western medicine doctor might effectively diagnose the physical causes of your illness, holistic medicine takes an alternative approach.
Holistic health practitioners don't focus on one singular aspect of the human body. They're more concerned about our overall health and how the human body, mind, and spirit intertwine. Today, there's a demand surging for holistic health professionals. According to The Global Wellness Institute, the wellness economy is expected to proliferate and reach nearly $7 trillion by 2025.
If you're wondering exactly what a Holistic Health Practitioner does and how to jumpstart a career in this field today, keep reading—you're in the right place!
What Exactly is Holistic Health?
Holistic health is a 360-degree, "umbrella approach" that examines your overall physical, emotional, mental, and spiritual state. How is everything functioning holistically as one systematic, bodily unit?
Through this comprehensive lens, holistic health isn't about one or two physical symptoms—it revolves around making micro improvements to the body to achieve optimal wellness.
It's also rooted in achieving a greater state of balance. In turn, this may prevent certain ailments from manifesting by nourishing the body properly and limiting exposure to certain chemicals and toxins.
What Does a Holistic Health Practitioner Do?
A holistic health practitioner (also known as holistic healers, integrative health practitioners, and wellness practitioners) employs a wide variety of wellness techniques to help patients achieve "full body" health goals, specifically honing in on the mind-body connection.
With proper training and licensing, holistic health practitioners may treat a wide range of health conditions by examining the "root cause" of a specific health condition. They may also perform specific treatments such as acupuncture, massage, body movement therapy, and more.
Although holistic health practitioners may choose to specialize in certain specialties such as nutritionist, herbalist, life coach, mentor, etc., there are certain day-to-day job duties that most holistic health practitioners may expect.
Evaluate Baseline Health
Typically, a holistic health practitioner will scan a patient's medical history first and conduct an overall wellness assessment. These types of evaluations usually entail diagnostic tests such as blood tests, urine tests, MRI scans, and X-rays. Often, these baseline evaluations may also include a physical examination. The real goal here is to pinpoint any underlying causes for a patient's health condition and create a more comprehensive prevention or treatment plan.
Recommend Best Treatments
Treatment plans may involve a blend of conventional, Western-medicine treatment and alternative healing techniques to achieve long-term, optimal wellness.
Some of the most common holistic treatments include:
Nutrition: It's common for a holistic health practitioner to tackle nutrition first and begin to help patients heal through natural, unprocessed foods. They'll usually suggest day-to-day healthy eating habits, create custom meal plans, and advise on the best wellness supplementation.
Herbal Medicine: By addressing the source of a given illness instead of looking solely at symptoms, holistic health practitioners may recommend plant-based medicine in lieu of pharmaceutical drugs. This eastern healing technique entails using the plant's berries, roots, seeds, leaves, or flowers.
Acupuncture: This ancient Chinese treatment aims to stimulate certain healing points by intentionally inserting needles throughout the body, igniting pain-relieving chemicals. This type of treatment may help patients with chronic migraines, headaches, jaw discomfort, and overall pain.
Meditation and Mindfulness: By calming the mind through meditation and structured breathwork, many holistic health practitioners believe that these periods of mental relief may relieve symptoms of emotional stress and chronic anxiety, while improving sleep cycles.
Yoga Therapy: Addressing both physical and mental health, yoga involves detailed posture work and breathing exercises to calm depression and anxiety, and it may also support weight loss goals.
Body Massage: Holistic body massage is known to clear the lymphatic system which can help naturally discard toxins from the body. This activates the body's recovery capabilities, especially when coupled with aromatic oils and botanical extracts.
Provide Continuous Support
Depending on a patient's needs, a holistic health practitioner may craft a tailored follow-up plan to ensure the patient stays on course with their wellness roadmap. Check-ins are vital, as it's common to refer patients to outside medical providers, potentially for psychiatric or more invasive medical needs, such as surgery. It's also critical to provide up-to-date education around relevant topics such as disease prevention and nutrition.
The Essential Culinary Career Survey

The Essential Culinary Career Survey

What's your ideal culinary career: Fine dining? Your own restaurant? Pastry? Get our self-evaluation survey to find out!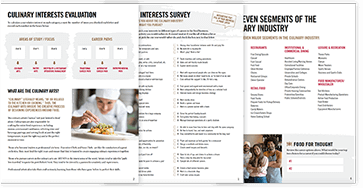 We've compiled a checklist of all of the essential questions into one handy guide: career options, culinary interest surveys, educational opportunities, and more.

YES, I want the survey!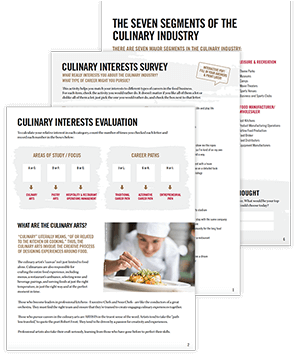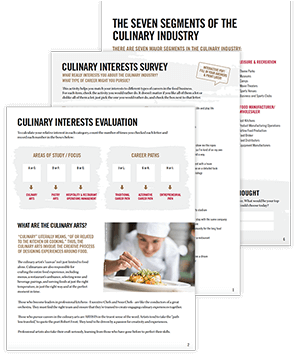 What It Takes to Become a Successful Holistic Health Practitioner
It goes without saying that successful holistic health practitioners need to exude an intrinsic passion for helping others achieve full-body wellness. Most people who are highly empathetic, compassionate, curious, and lifelong learners will find great satisfaction as professional holistic health practitioners. Lastly, if you embody an unwavering commitment to your own personal health and wellness, you can naturally attract more patients leading by example.
Start With a Foundation in Holistic Health Principles
Depending on the career path you pursue, education requirements in holistic health might vary drastically. For example, if you envision yourself as a revered Naturopathic Doctor, you may have to find a doctorate program and prepare for several hours of clinical training. If Ayurvedic medicine piques your interest, you may need to scope out a program that covers its deep historical roots and typical treatment plans.
If you have that itching entrepreneurial bug and dream of starting your own holistic health practice, you definitely want to consider enrolling in an educational program that covers applicable business management skills to keep your doors open.
For those who want to immerse themselves into the wellness industry as a respected holistic nutritionist, Escoffier offers a Holistic Nutrition and Wellness Associate Degree online. Students interested in the diploma program can complete one online.
This comprehensive coursework covers a breadth of knowledge including healthy cooking, meal planning, metabolism, nutrition, and other applicable wellness practices like stress management, herbology, and meditation. The Holistic Nutrition and Wellness program also examines applicable business principles such as cost control, operations, and marketing concepts.
Get Hands-On Experience in the Industry
If you're thinking about becoming a holistic health practitioner, gaining hands-on experience is vital so you can fully immerse yourself in the industry, build working relationships with others in the wellness community, and develop professional contacts.
Escoffier students who complete the Holistic Nutrition & Wellness program can also secure an extensive 6-week externship** built off the curriculum coursework, while still in school. This is a terrific opportunity to work with leading wellness professionals in nutrition before graduation and build lifelong mentors. Students can graduate from Escoffier with industry-ready skills in wellness and nutrition, while also grasping culinary arts fundamentals.
"The externship class allows students–even those with no prior experience–to get their foot in the door. Once they gain that valuable experience, it is easier for them to determine which path they want to take with their careers."*
Maria Davenport, Escoffier Hospitality & Restaurant Operations Management Instructor
Stepping into the shoes of a holistic health practitioner is highly rewarding—and may just be the way of the future. If you're ready to take the first step toward this career path and start your educational journey, contact our Admissions Department, and get answers to your questions about a degree or diploma in holistic nutrition and wellness.
To explore more about holistic health and nutrition, read these articles next:
*Information may not reflect every student's experience. Results and outcomes may be based on several factors, such as geographical region or previous experience.
**For Escoffier's Holistic Nutrition and Wellness diploma programs, there is one six-week externship. For the Holistic Nutrition and Wellness degree program, there are two six-week externships.