Escoffier Chef Instructor Dan Bearss shares his homemade ratatouille paired with parmesan polenta recipe. Step up your comfort food recipes with this classic French dish.
Ratatouille
Ingredients
4 oz. Zucchini, slightly larger than medium dice
4 oz. Eggplant, slightly larger than medium dice
6 oz. Yellow onion, medium dice
1 each Green or red bell pepper, medium dice
2 each Garlic clove, finely minced
1-8 oz. can Crushed tomatoes
As needed Olive oil
2 TBSP Fresh parsley leaves, chopped
2 each Bay leaf
2 TBSP Fresh thyme leaves (picked from stems), roughly chopped
To taste Kosher salt
To taste Black pepper, ground
Instructions
Preheat oven to 325 °F.
Heat a large, oven-safe saucepan over medium heat. Add olive oil to lightly coat the bottom of the pan.
Sauté zucchini until half-cooked. Remove from the pan.
Sauté eggplant until half cooked. Remove from the pan.
Sauté onions and peppers until half cooked. Add the garlic and cook for one more minute.
Add zucchini, eggplant, tomatoes, parsley, bay leaf, and thyme to the pan. Season with salt and pepper and stir to combine.
Cover and place in the oven for 30 minutes.
If there is a lot of liquid in the pan, remove the lid and place it back on the stovetop over medium heat to reduce slightly, being careful not to scorch the bottom until most of the liquid has been removed.
Taste and adjust seasoning as needed.
Plate over warm polenta.
Grilled Parmesan Polenta
Ingredients
2 cups Water
½ cup Fine yellow corn meal
2 oz. Butter, unsalted
¼ cup Parmesan cheese, shaved
To taste Kosher salt
To taste Black pepper, ground
2 TBSP Flat leaf parsley, leaves finely chopped
Instructions
Bring water and salt (start with 1 TBSP) to a boil.
Slowly stir in corn meal while whisking constantly until the mixture is smooth.
Reduce heat and let simmer while constantly stirring until it thickens enough to sit on top of itself and have semi-stiff peaks without being soupy.
Remove from heat and stir in butter and parmesan cheese.
Taste and adjust seasoning.
Spread out mixture on an oiled baking sheet and chill in the refrigerator overnight.
Cut into desired shapes.
Grill until warm and has golden brown char marks.
Plate with ratatouille, sprinkle with parmesan and flat leaf parsley.
The Essential Culinary Career Guide

The Essential Culinary Career Guide

What's your ideal culinary career: Fine dining? Your own restaurant? Pastry? Get our self-evaluation guide to find out!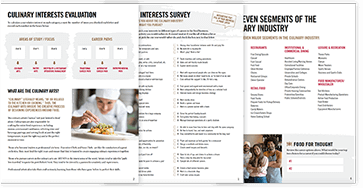 We've compiled a checklist of all of the essential questions into one handy guide: career options, culinary interest surveys, educational opportunities, and more.

YES, I want the guide!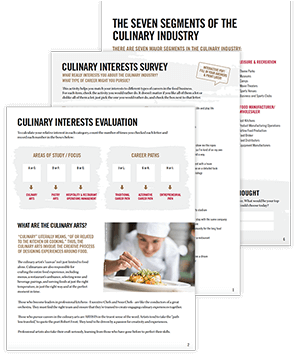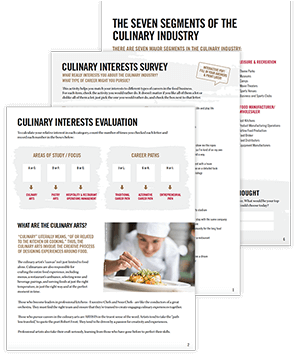 Clicking the "Get the Guide Now" button constitutes your express written consent to be contacted via phone, text, and/or emails by Auguste Escoffier School of Culinary Arts at the number(s)/email you provided, regarding furthering your education. You understand that these calls may be generated using an automated technology. You can unsubscribe at any time or request removal of street address, phone number, email address via Escoffier website.
Check out these recipes next: