Every profession has an award that individuals aspire to win. For chefs, it's the Michelin Star.
While the Michelin Guide awards its stars to restaurants rather than individual chefs, credit for a restaurant's stars often goes to the executive chef responsible for both designing and properly executing the menu, as well as their culinary team.
As of 2023, these ten chefs have earned the most Michelin Stars throughout the course of their careers.
Michelin Guide Star Rating Descriptions
1 Star: A very good restaurant in its category.
2 Stars: Excellent cooking, worth a detour.
3 Stars: Exceptional cuisine, worth a special journey.
Top 10 Chefs with the Most Michelin Stars
1. Joël Robuchon: 31 Michelin Stars
Many consider the late French chef Joël Robuchon the best chef of the modern age. And with 31 Michelin stars spread across three continents, it's hard to argue this claim.
Robuchon opened his first restaurant, Jamin, in Paris at the age of 36. The year Jamin opened, it was awarded its first Michelin Star, a rare accomplishment for a new restaurant. However, this one star wasn't enough for Robuchon. After refining his craft and improving the restaurant, Jamin went on to earn two Michelin Stars just one year later, and finally earned three stars the following year.
Robuchon continued to be involved in Jamin and made appearances on TV cooking shows before deciding to retire in 1995 at the age of 50. However, he couldn't stay away from the kitchen for long. In 2003, he opened two L'Atelier de Joël Robuchon restaurants, in Paris and Tokyo. Over the next ten years, he continued to open restaurants across the world and earn more Michelin Stars in the process.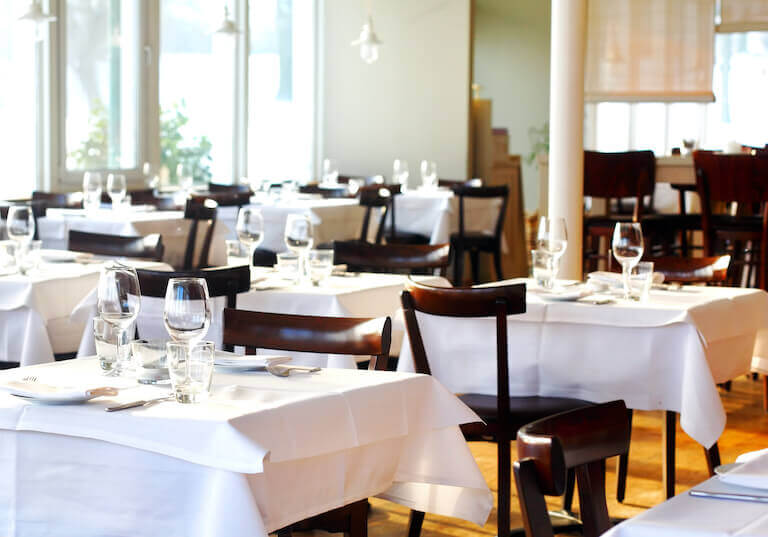 Many of Robuchon's winning restaurants rely on the classic techniques featured in French cooking with an incorporation of the lighter fare present in nouvelle cuisine, and feature dishes like quail stuffed with foie gras and silky smooth mashed potatoes.
With all his success, Robuchon still knew the importance of humility and continuing education. "There is no thing as the perfect meal; one can always do better," he said.
2. Alain Ducasse: 21 Michelin Stars
Alain Ducasse grew up on a farm in the French countryside and then went on to work in acclaimed kitchens throughout France. In his mid-20s, he took over the La Terrasse at the Hotel Juana which soon earned two Michelin Stars.
He continued to open restaurants featuring haute cuisine, and win Michelin Stars in the process. Along with showing his prowess in the kitchen, Ducasse has also impacted the world through his efforts to educate the next generation of culinary professionals. In 1999, he opened the culinary school École Ducasse in Paris. Ducasse is also head of more than 30 restaurants where staff gain exposure to working in a high-performing restaurant.
3. Gordon Ramsay: 17 Michelin Stars
Some people only know Scottish chef Gordon Ramsay for his stints on TV shows like Hell's Kitchen and Kitchen Nightmares. Yet despite his large and sometimes hotheaded personality, Ramsay has the Michelin stars to prove his talent as a chef.
Ramsay is associated with seven current Michelin Stars, but throughout his career his restaurants have earned a total of 17 stars. His first taste of these coveted awards came in 2001 when his namesake restaurant earned three Michelin Stars.
The chef continues to operate numerous restaurants while also appearing on TV and publishing books.

The Essential Culinary Career Survey
The Essential Culinary Career Survey
What's your ideal culinary career: Fine dining? Your own restaurant? Pastry? Get our self-evaluation survey to find out!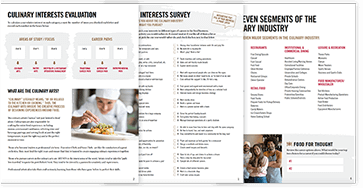 We've compiled a checklist of all of the essential questions into one handy guide: career options, culinary interest surveys, educational opportunities, and more.
YES, I want the survey!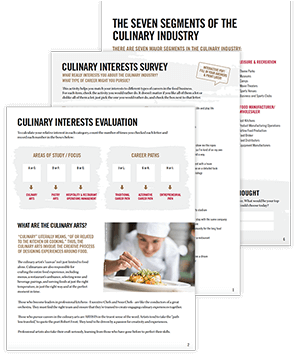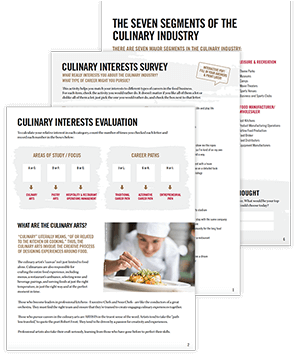 4. Pierre Gagnaire: 14 Michelin Stars
French Chef Pierre Gagnaire is known for putting a modern spin on traditional French cuisine and turning out some of the best dishes in the modern fusion cuisine movement. Take a seat at any of his restaurants and you'll see he's not afraid to creatively blend new flavors and textures into traditional dishes. In his own words, he desires to run a restaurant that is "facing tomorrow but respectful of yesterday."
With this ethos in mind, Gagnaire opened his first restaurant in 1992. Before long, it earned one, then two, then three Michelin Stars. Since then, Gagnaire has opened other restaurants, which have gone on to earn a total of 14 Michelin Stars.
5. Martin Berasategui: 12 Michelin Stars
Martin Berasategui was exposed to the culinary world at a young age as he spent his early teenage years working in his parents' restaurant in Spain. With his passion for cooking ignited, he spent his free time traveling to France to learn more about classical cooking methods such as those Escoffier students can explore in their courses.
After learning new techniques and expanding his skills, he returned home at the age of 20 to take over his parents' restaurant, which earned its first Michelin Star five years later.
Since then, he's opened more restaurants, where he has combined a vast knowledge of Basque cuisine with classic French techniques. He currently holds twelve Michelin Stars.
6. Yannick Alléno: 12 Michelin Stars
Another French chef who utilizes the principles of classical French cuisine and tests the boundaries with modern cuisine is Yannick Alléno. Raised just outside of Paris, Alléno grew up learning his craft in French bistros and restaurants.
He aims to modernize pillars of French cuisine, including sauces, fermentation, and meal sequencing.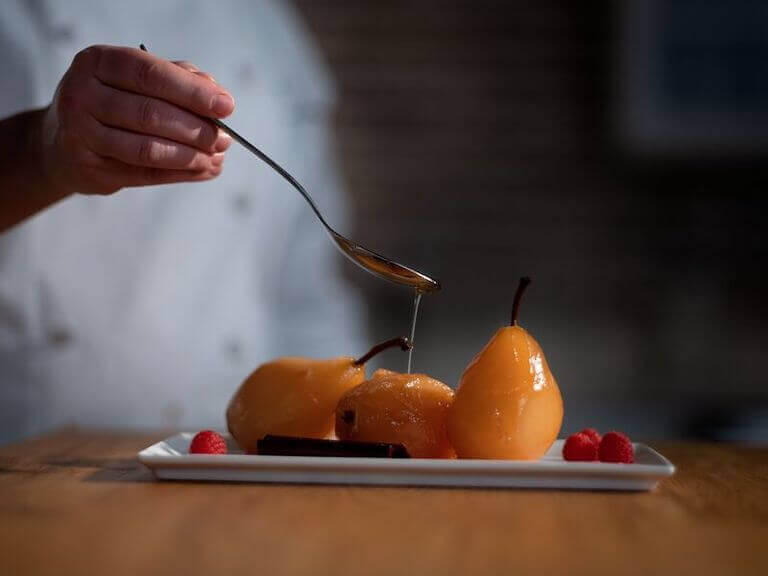 7. Anne-Sophie Pic: 10 Michelin Stars
Anne-Sophie Pic comes from a long line of talented chefs. Her grandfather Andre Pic first brought the restaurant Maison Pic to three-star status, and then passed the reins to his son Jacques Pic. After Jacques died, Anne-Sophie took control of the restaurant and worked to regain the stars it had lost along the way.
She then utilized her culinary skills to open more restaurants around the world. She relies on top ingredients and refined techniques to create elegant dishes that approach perfection. She is currently the most decorated female chef in the world and holds the most accolades.
8. Andreas Caminada: 9 Michelin Stars
As the youngest chef to lead a restaurant to three-star status, Andreas Caminada made a name for himself early on in his culinary career. The Swiss chef is known for utilizing simple ingredients found near his restaurants and preparing them using a variety of methods, showing that technique can create depth in dishes.
Since 2003, he's operated Schloss Schauenstein—a three-star Michelin restaurant situated in the smallest town in the world called Fürstenau. Along with managing numerous top-tier restaurants, Caminada has started a foundation called Fundaziun Uccelin to mentor up-and-coming chefs and service staff.
9. Thomas Keller: 8 Michelin Stars
As the only US chef to operate two three-star restaurants, Keller is a big name in the United States culinary world. After spending his twenties working in numerous kitchens across the country, Keller began opening his own restaurants in his thirties. In 1994, he opened his now acclaimed restaurant, The French Laundry.
Keller focuses on caring for his diners, whether that means focusing on seemingly minuscule details like garnishes or weaving together a story using each course as a chapter.
"We were talking about putting a piece of china down and making sure that it was perfectly an inch from the edge of the table, and just…going to extreme lengths. And I think that could break somebody. As long as we're doing things with passion and love, and everybody has the right goal, it's inevitable that you're going to continue down that path."*
Curtis Duffy, Escoffier Partner and Michelin Star Restaurant Chef & Owner
10. Enrico Bartolini: 8 Michelin Stars
At only 43-years-old, Enrico Bartolini is here to prove that skill, rather than age, is what matters in becoming an acclaimed chef. Bartolini grew up in Italy and then traveled across Europe refining his culinary skills and gaining a greater understanding of different cuisines. His restaurants utilize local and seasonal ingredients and focus on Italian food with a haute cuisine touch.
What Makes a Michelin Star Chef?
While Michelin star chefs come from diverse backgrounds and cook different cuisines, some common threads weave their successes together.
There's no arguing that these chefs have a passion for cooking and are willing to make sacrifices for their food and restaurants to be the best they can be. And this passion likely started long before these chefs were associated with Michelin stars.
All of these chefs began their careers with education, whether that meant attending a formal culinary school, learning from family members, or obtaining an apprenticeship at a restaurant. They spent these early years honing their understanding of basic culinary skills and learning from culinary mentors. During these formative years, the chefs gained confidence as well as the desire to push their cooking skills to the next level.
Not only do each of these chefs have an undeniable understanding of flavor and a knack for creativity, but each one also could develop a strong vision for a restaurant and the leadership skills to see it through.
Start Your Culinary Journey at Escoffier
There are no shortcuts to becoming a Michelin Star chef. But if you have a dream and the passion to become a great chef, culinary school could be a great place to start.
At Escoffier, students can begin their programs by practicing fundamentals like choosing and utilizing a variety of knives and exploring how to combine flavors to create a complex well-rounded dish. During this process, they may see their skills and confidence grow.
"Understanding the fundamentals of cooking the proper way is incredibly important because if you're spending more time retraining somebody it's inefficient."*
Curtis Duffy, Escoffier Partner and Michelin Star Restaurant Chef & Owner
As students progress through their programs, they can tackle more complex dishes and eventually move on to a hands-on culinary externship to test their skills in a working kitchen. Throughout the entire process, students can work alongside talented Chef Instructors, who can offer helpful tips and offer wisdom they've garnered during their own culinary careers.
To get more details on Escoffier's programs and explore how they could help you reach your goals, contact us today.
If you enjoyed this article, check out these next:
*Information may not reflect every student's experience. Results and outcomes may be based on several factors, such as geographical region or previous experience.