Do you delight in serving others and creating an experience that guests will remember? Are you looking for a career where every day is different and there is always a problem to solve?
Then hospitality management might be a good career choice for you.
We're going to cover why hospitality management can make for a great career as well as who it may not be for.
Why Choose a Career in Hospitality Management?
Maybe you've just graduated high school and are looking at your future career prospects. Or perhaps you've grown tired of your current office job and are looking to explore something new. No matter the case, hospitality management has made its way onto your list of options.
Hospitality Management Can Prepare You for a Variety of Jobs
One of the exciting things about obtaining a hospitality management degree is that it can set you up for a variety of careers. So if you're uncertain about exactly what you want to do, there's no need to panic!
If you view yourself as a creative visionary, you may opt to open your own restaurant, cafe, or coffee shop. As a manager, you won't be the primary person responsible for producing food and drinks, but you may handle things like marketing, hiring, finances, and customer service.
"When we think about the hospitality industry, we're not just thinking about restaurants. We're also talking about hotels, we're talking about country clubs, we're talking about even nursing homes or care facilities, maybe even hospitals. It's a pretty broad range of opportunity in the business sector that we would classify as 'hospitality.'"*
Chef Jason Goldman, Hospitality and Restaurant Operations Management Instructor
If you enjoy working closely with customers as well as internal staff, you can become a restaurant manager or obtain a position in hotel management. In these roles, you'll strive to keep both customers and staff smiling, working both directly with guests and with a team.
But don't think that just because hospitality is in the name, you'll have to work in a customer-facing role. Restaurants, hotels, cruise lines, and other related businesses all need people working behind the scenes to keep their operations running smoothly. If you're interested in becoming one of these hidden heroes, you may be able to use a hospitality management degree to obtain a position in accounting, distribution, or human resources.
Along with being able to choose from a wide range of positions, this industry also presents opportunities to work in many different environments. We're talking everything from a quaint country wedding venue to a bustling bar on Bourbon Street.
You Can Enjoy an Exciting Work Environment
Are you bored just by the idea of sitting at a desk completing the same set of tasks each week? Do you wish your job involved interacting with more people than just your small group of coworkers? Do you find yourself staring at the clock and counting down the minutes until the day is over?
Well, we've got good news: while the hospitality management umbrella covers a wide range of jobs, you'll be hard-pressed to find a position that's boring or predictable.
Whether you end up working in a hotel, restaurant, or cruise ship, each day will likely be different. One day you may complete inventory and order supplies for an upcoming event, the next day you might train new employees on customer service protocols, and the following day you may welcome in a wedding party that's ready to celebrate.
While this ever-changing list of tasks can stress some people out, it helps others feel alive. If you enjoy flexing your problem-solving muscles while also remaining calm and organized, this could be the perfect industry for you.
There's Job Stability and Growth
If you head to a job site and type in "hospitality manager," you may find there are hundreds of thousands of positions available!
And unlike many other fields, these positions are spread across the country. Think about it: what place doesn't have a hotel or restaurant?
While hospitality careers are already booming, they're projected to increase in the years ahead. The Bureau of Labor Statistics predicts that Lodging Manager positions will increase by 9% from 2020 to 2030, and Food Service Manager jobs will increase by 15%.
Not only does this job availability mean you may be able to choose from a variety of positions, but it also means there's room for growth. While some careers require you to put in a certain number of years or obtain specific certifications before you can be promoted, this isn't always the case in hospitality. If you show up with passion and a dedication to learning new skills, you may advance quicker than you imagined.
You Can Have Countless Opportunities to Meet New People
While many careers have you interacting with the same people day in and day out, a career in hospitality management can allow you to meet new people every day.
If you enjoy talking to people from a wide variety of backgrounds, a career as a hotel or bar manager could be right up your alley. Just think: if the highlight of your week is inviting guests into your home, imagine how it will feel to welcome guests from all over the world!
And if you really want to take the exploration of different cultures up a notch, you can even obtain a position on a cruise line or snag a job as a traveling consultant.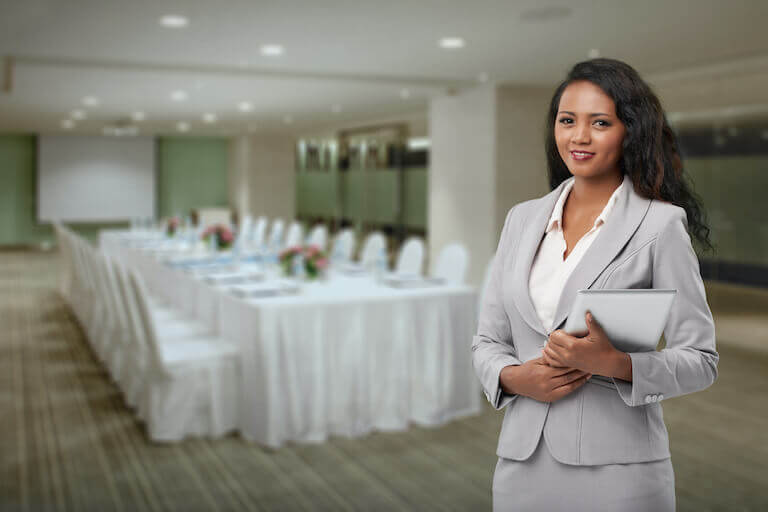 What About Work-Life Balance?
You may have heard that working as a restaurant or hotel manager requires long hours as well as weekend, holiday, and evening availability. We'll be honest – in some cases, this is true. If you choose to work as a manager of a small cafe or restaurant, you may be expected to respond to emergency calls (no matter the hour) or run to the restaurant to accept an unexpected delivery.
However, as mentioned above, there are all kinds of hospitality careers available. If you work at a larger hotel, restaurant, or resort, you may share management responsibilities with a few other people. That means you can be able to fully unplug during your scheduled time off.
Additionally, you can find hospitality careers with a typical Monday-Friday, 9 to 5 schedule. Careers in distribution management, hospitality education, or event planning may offer a more standard schedule, if that's what you're looking for.
The Essential Culinary Career Survey

The Essential Culinary Career Survey

What's your ideal culinary career: Fine dining? Your own restaurant? Pastry? Get our self-evaluation survey to find out!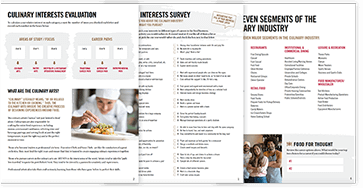 We've compiled a checklist of all of the essential questions into one handy guide: career options, culinary interest surveys, educational opportunities, and more.

YES, I want the survey!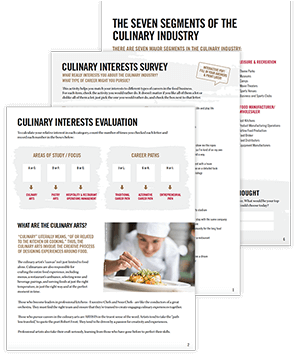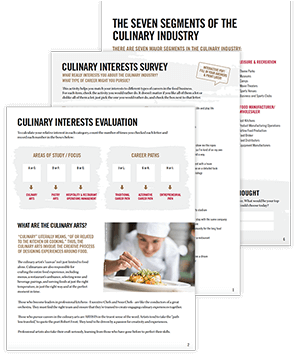 Is a Hospitality Management Career Right for You?
While hospitality management has many benefits, it isn't a fit for everyone. If you find yourself agreeing with any of the following statements, you may want to consider a different career.
You Prefer Working Alone
Hospitality management jobs often involve working directly with guests, other staff members, or both! Even if you're not working directly with people in a hospitality job, you'll still need to care about the needs and experiences of others. So if you crave uninterrupted time working on individual projects, this probably isn't the best fit for you.
"No two days are ever the same at a hotel! I enjoyed meeting different guests from all around the world and ensuring they had a wonderful stay at my hotel."*
Ashley Godfrey, Escoffier Instructor
You Want Structure and Predictability
While hospitality jobs are rarely boring, they also aren't the most predictable. You may show up to your shift expecting to order supplies for the week ahead, but a water leak may have you calling a plumber while hiding the problem from guests. While hospitality management may involve you showing up to the same locations at the same time each day, each day will be different! If you aren't ready to adjust to the day's current needs, you may want to look at other careers.
You Don't Like to Hustle
Front desk staff remembering guests' names and treating them like regulars…even though this is only their second visit. Just as they've finished whispering about a dim dining room, the light increases a few notches. The best hospitality staff make top-notch service feel effortless.
Despite the facade, providing excellent hospitality requires hustle, dedication, and the desire for continuous improvement.
How a Hospitality Management Degree Can Help Prepare You for a Hospitality Career
Before you enter into a hospitality career, remember that not all hospitality positions are created equal. While some jobs can be interesting and fulfilling, others may leave you drained and disappointed. To obtain a position you enjoy, it can be helpful to start with a hospitality management degree.
And since Escoffier's has a 100% online hospitality degree program with a hands-on industry externship, you may be able to enroll in this program while still working your current job and taking care of your family. Win-win!
Education Can Introduce You to a Wide Variety of Hospitality Topics
Escoffier's Hospitality & Restaurant Operations Management program introduces students to concepts including business communications, event operations, human resources, cost control, and facilities compliance.
Students can also explore topics that are helpful for one day managing a successful restaurant. These include menu design, culinary techniques, and basic nutrition.
By covering such a wide variety of topics, students are able to hone in on what topics interest them most, so they can continue to pursue their passions.
School Can Help You Discover and Chase Your Dream Career
If a hospitality-focused career sounds great, but you don't know which position to pursue, don't fret! Not only can a hospitality management degree introduce you to new skills, but it can also help you become familiar with a wide variety of careers you can choose to pursue.
But you won't just explore which options exist. You can also have the opportunity to network with Escoffier graduates working as restaurant managers, event planners, and human resources professionals. These people can provide personal insight to help you better understand what specific positions entail and which one may be a good fit for you.
"The externship class allows students – even those with no prior experience – to get their foot in the door. Once they gain that valuable experience, it is easier for them to determine which path they want to take with their careers."*
Maria Davenport, Hospitality & Restaurant Operations Management Instructor
By the end of the program, you may have an idea of what type of position you're interested in. At this point, it's time to take what you've learned and apply it during a hands-on industry externship at a business that interests you – whether that's a resort, catering company, or food supply distributor.
And when that's over, you can further explore your passions and search for a hospitality position with the help of Career Services.
Is Hospitality Management a Good Career for You?
While we could attempt to convince you one way or the other, you know yourself best.
If you enjoy a vibrant workplace filled with people and problem-solving, hospitality management could be a great career for you!
However, you'll only get out of a career what you put into it. So if you're looking to build an enjoyable hospitality management career, start by obtaining a degree in Hospitality and Restaurant Operations Management.
To learn more about career opportunities, read these next:
*Information may not reflect every student's experience. Results and outcomes may be based on several factors, such as geographical region or previous experience.