You have the culinary passion, the knowledge, the hustle, and even the business skills it takes to open a restaurant. However, there's one thing standing in the way of your restaurant dreams: finances. Where can you get tens of thousands or hundreds of thousands of dollars for leasing and remodeling a space, purchasing kitchen equipment, hiring staff, and more?
Before you throw in the towel on your restaurant dreams, take note of the creative options. With a little digging, you can find quite a few resources out there that can allow you to secure funding for your new business. In this article, you'll learn all about how to start a restaurant, including some low-cost business options, what costs you may be facing, and where you can look for restaurant funding.
Lower-Cost Restaurant Start-Ups
One survey showed that the median cost of starting a full-service restaurant is $375,000. A number that size may stop you right in your tracks!
Before we discuss funding options, let's first consider some lower-cost food businesses that may be more financially accessible.
Start a Food Truck
Starting a food truck is still a significant investment of both money and time. You'll have to purchase your truck, outfit it with the necessary equipment, and acquire all the necessary permits. According to restaurant Point of Sale software company ToastTab, starting a food truck can cost between $75,000 and $250,000. If you buy a used truck and/or used equipment, you may be able to reduce your startup costs even further.
The operating costs will be lower, too, since you can use a tablet-based point of sale system (POS), and you'll have much lower utilities and staff costs.
"Students start to see that what they thought was impossible is possible. It opens up more for them on the other side. 'Well, maybe I CAN have my own restaurant and do what I really want to do to make money and do what I love.'"*
Chef Christopher Diehl, Escoffier Chef Instructor
Start a Ghost Kitchen or Ghost Restaurant
A ghost kitchen or ghost restaurant operates out of a rented commercial kitchen space. Food is delivered to customers through third-party delivery apps like Uber Eats or GrubHub.
This can be one of the most affordable ways to start a restaurant. You'll be leasing your kitchen space, but there's no dining room or bar to pay for. Some rentals even include kitchen equipment, like ovens and refrigerators. Startup costs for a ghost kitchen are estimated to range between $10,000 and $50,000, and in some cities, local providers offer options below $10,000.
Start a Home-Based Catering Business
With home-based catering, you may be able to cook out of your home, although it's more likely that you'll run the business side out of your home and do the cooking from a commercial kitchen space.
This can make it another economical option. You can expect low startup costs – somewhere between $10,000 and $50,000.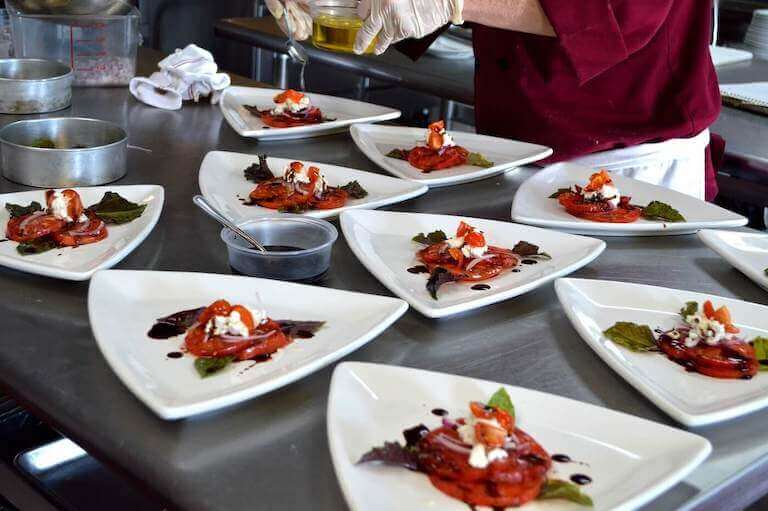 Costs To Expect When Starting a Restaurant
If you'd rather forego the above options and start a restaurant, begin by becoming familiar with startup costs. Knowing what goes into these costs can help you plan your budget, and decide where to splurge and where you can economize. Here are some of the biggest expenses you may face.
Restaurant Space
Whatever type of food service operation you plan to open, you'll need a space to house it in. Prices will vary dramatically based on the size of the restaurant, your location, and the current real estate market.
Most brick-and-mortar restaurant owners lease rather than buy their real estate to save on up-front costs. This can require a security deposit, as well as monthly rent.
While food trucks are more often owned outright, some owners may lease an additional commercial kitchen space to have more room for prep. And ghost kitchens and catering companies usually lease their cooking spaces as well.
Permitting, Licensing, and Legal Fees
To ensure you're getting all the paperwork right, you'll probably need a lawyer to review lease agreements, purchase documents, and contracts.
You may also have permitting fees, like those for a business license, remodel, food manager permit, and/or liquor license. And if you plan to play music in your dining room, you may need to license it through a performing rights organization.
Remodeling or Restaurant Improvements
Unlike a residential lease where tenants are expected to leave the space as they found it, it's not uncommon to invest money into remodeling your commercial space when you rent. For example, you may need to change the size of the kitchen or add a bar.
Landlords sometimes provide a "tenant improvement allowance" to offset some of these costs. But the details will depend on your specific lease, so make your requirements clear before signing. And if it's a property you own, you can be responsible for all the costs!
Restaurant Equipment
Ovens, refrigerators, stand mixers, fryers, and commercial dishwashers usually don't come included with your restaurant space. You'll probably be responsible for purchasing or leasing this equipment. An exception may be a commercial kitchen rental, which could come with some equipment already built in.
When it's time to buy, you may be able to find some of this equipment second-hand at a reseller or auction.
"I scoured the world for used equipment. And that's one of my greatest talents–digging up really good equipment for a good deal. Then I found this flour mill that was built in 1917 outside of Ventura, California."*
Andy Clark, Expert Baker and Owner of Moxie Bread Co.
Restaurant Furniture, Supplies, and Technology
A full-service restaurant will need space for guests to sit and eat. So you'll need tables, chairs, and barstools for any indoor and outdoor spaces. Plus, you may need a host stand and server stations. There will also be costs like plates, silverware, glassware, linens and towels, menus, and technology like your POS system and your payroll system.
Ongoing Operating Expenses
All of the preceding costs must be paid before you open your doors. But don't think your expenses end when you start serving diners! Once you start welcoming guests, you'll have ongoing expenses like food and liquor costs, your team's hourly wages and salaries, utilities, marketing, insurance and permit renewals, and additional supplies.
"Anyone in the restaurant industry knows the struggles with food costs and pricing. I realized after going through school [at Escoffier] that I needed to increase my pricing since I wasn't charging enough…There is a business side to everything that you do. Escoffier definitely taught me those skills."*
Tiffany Moore, U.S. Army Veteran & Escoffier Online Culinary Arts Graduate
You'll have to pay for many of these expenses before you start to make a profit, so it's vital to not spend all of your capital on the build-out. By making a business plan and sticking to it, you may be able to save some funds for the first few months' operating expenses.
Where You Can Get Restaurant Funding
So with all those costs in mind, how can you start your restaurant with little to no money?
Here are some of the resources that you might want to explore to find funding. Before you start reaching out to anyone, you'll need to have a business plan in place. Lenders or investors will want to know how much you expect your startup to cost, and how much you expect to earn over the first few years.
Secure Grants
Grants can be a great resource to help you start a restaurant! Auguste Escoffier School of Culinary Arts alumna Tiffany Moore won two grants to get her startup capital. One was through StreetShares, which awards grants to military veteran entrepreneurs. The other was through Fiserv, a financial services tech provider that also provides some grants to small businesses.
"I pitched my business idea through a non-profit called StreetShares at the Military Influencer Conference to a crowd of over 3,000 [virtual] guests and three on-scene judges. I solicited votes and I came out #3 out of 160 applicants. Afterwards, the viewers… and the judges awarded me first place, and I received grant money for my business."*
Tiffany Moore, U.S. Army Veteran & Escoffier Online Culinary Arts Graduate
Many grants have specific criteria, so it may take some time to find one that you're eligible for. However, if you do some research, you may find a grant that you can qualify for! These financial gifts usually don't have to be repaid, and even a small grant of a few thousand dollars could help you to get closer to your funding goals.
Tip: If you've already started your business, you may be eligible for a grant from the Restaurant Revitalization Fund.
Secure a Business Loan
Some banks and credit unions can provide small business loans, especially if you already have a relationship with those institutions. Loans are very common for small businesses, with 70% carrying outstanding debt in 2020. As long as you carefully manage your expenses and don't overborrow, outside financing is a great way to find startup capital.
Some restaurants can get a 504 loan through the U.S. Small Business Administration (SBA). These loans are accessed through a "Certified Development Company" which provides government-backed SBA loans. You can look for qualified lenders in your area here.
No matter what type of business loan you choose, realize it can take anywhere from a few weeks to a few months to receive funding. So start the application process early to ensure you have your funds when you need them.
Obtain an Alternative Loan
If you find a low credit score, lack of collateral, or rigid repayment schedule keep you away from securing a traditional bank loan or SBA loan, don't count yourself out of luck. Alternative lenders may be able to quickly provide you with a loan even if a bank or credit union won't. However, expect to pay higher interest rates than you would with a traditional business loan.
Take Out a Home Equity Loan
If you own a home, you may be able to use the equity in your house to build your business. Equity is the difference between what you owe on your home and its current value. If you owe $100,000 on your mortgage, and the resale value is $200,000, you have $100,000 in equity.
By getting a home equity loan, you can access some of the equity in your home in a lump sum to use for your restaurant improvements. You'll then pay off that home equity loan in monthly installments, in addition to your original mortgage.
The possible downside of this option is that if you miss payments, your lender could foreclose on your home.
Bring On Private Investors
Private investors can invest in your small business in exchange for a portion of the profits.
You can bring them on as partners to handle some of the workload, or they can be "angel investors" who take a hand's off approach and instead let you run the business on your own — as long as they're receiving their share of the profits.
Explore Crowdfunding
If you already have a group of people supporting your restaurant concept, crowdfunding may be a fruitful funding option. By pitching your restaurant on platforms like GoFundMe and Kickstarter, you can gain financial support from individuals. And if you'd like, you can encourage donations by offering future rewards like discounted meals or invitations to a soft opening.
Retirement Fund Rollovers
If you have a 401(k) or IRA, you may be able to use those funds to finance your small business without incurring an early withdrawal fee. This method is called Rollovers as Business Start-ups (ROBS).
You must have at least $50,000 in your retirement account in order to use it for ROBS. You'll also have to contribute a part of your business salary to your retirement program, so you'll continue to fund your retirement.
The Essential Culinary Career Guide
The Essential Culinary Career Guide
What's your ideal culinary career: Fine dining? Your own restaurant? Pastry? Get our self-evaluation guide to find out!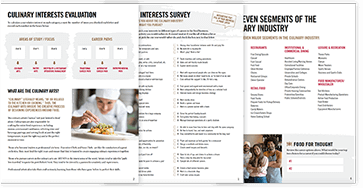 We've compiled a checklist of all of the essential questions into one handy guide: career options, culinary interest surveys, educational opportunities, and more.
YES, I want the guide!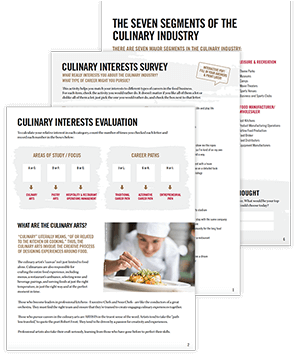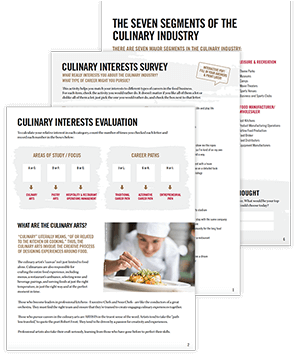 Culinary Entrepreneurship Is Within Reach!
If you're starting with nothing in your coffers, you may find that a combination of these funding methods can help get you closer to opening your restaurant. A grant, a small business loan, and a few private investors could be all you need to make your restaurant ambitions a reality!
Of course, you may also need culinary and managerial skills to open a restaurant! If you need a little help getting started on your dream of entrepreneurship, obtaining a degree or diploma from Escoffier could be a great first step. Our Culinary Arts programs not only cover culinary techniques and skills, but they can also expose students to the fundamentals of entrepreneurship, business planning, and more!
Here are more useful resources about food entrepreneurship:
This article was originally published on June 18, 2021, and has since been updated.
*Information may not reflect every student's experience. Results and outcomes may be based on several factors, such as geographical region or previous experience.