Maybe you dream of ditching your corporate job to become a wedding cake designer. Or perhaps you're looking to open a bakery so you can share your coveted family recipes with the world. Before you can chase your baking dreams, it's a good idea to take the time to master some essential skills.
Whether you're working with yeasted dough or laminated pastry, these skills can help you churn out delicious goods and be in a better position to build a successful baking career.
1. Understanding of Mise en Place
The most successful bakers in the industry usually know that the process of baking requires careful timing and organization, so having your baking station prepared with everything you'll need – including all the tools and pre-measured ingredients – is vital. In the industry, this is called "mise en place."
Let's say you're getting ready to mix up a batch of cheddar and chive biscuits. You begin by cutting the butter into the dry ingredients to form those perfect fatty crumbs. However, just as things are looking good, you have to stop for fifteen minutes to chop the chives and shred the cheese. During that time, your butter softens, compromising the biscuits' flaky texture.
While it may seem like a simple concept, organizing your workspace ahead of time is often the difference between success and failure in the kitchen.
2. Clear Team Communication
Along with mastering working with yeasted doughs and piping straight lines, communication is a skill great bakers should possess. Whether you're mixing dough for early morning croissants or putting the finishing touches on petit fours, you need to be able to communicate with your team members.
"Teamwork is dream work, and you need to have one eye and one ear on everyone else in the space at all times."Steve Konopelski, Pastry Arts Chef Instructor*
Along with informing others about what's happening in the kitchen, you'll also periodically need to humbly accept criticism and learn from others. After all, even the best bakers know they're not right 100% of the time.
If you've mainly been baking on your own, it can sometimes be difficult to learn how to properly communicate in the kitchen. While you could dive headfirst into an entry-level baking position, not everyone likes being thrown into the deep end.
Pastry school may provide you with the opportunity to explore proper communication in a supportive environment. As a pastry student, you can spend weeks interacting with fellow students as well as Chef Instructors. After learning how to communicate with team members and accept criticism, you can have the opportunity to test your newfound skills during an externship.
The Essential Culinary Career Guide
The Essential Culinary Career Guide
What's your ideal culinary career: Fine dining? Your own restaurant? Pastry? Get our self-evaluation guide to find out!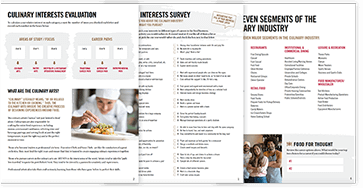 We've compiled a checklist of all of the essential questions into one handy guide: career options, culinary interest surveys, educational opportunities, and more.
YES, I want the guide!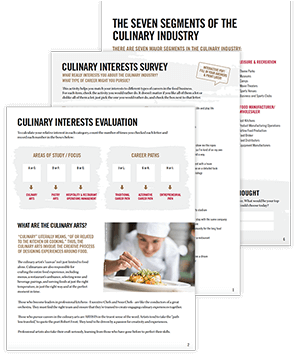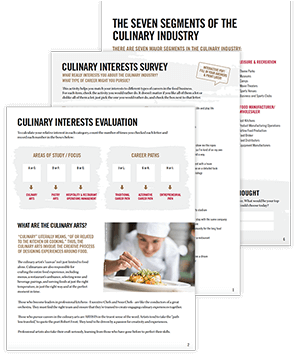 3. Attention to Detail
As you may already know, baking is more of a science than cooking. Precise measurements and temperatures are key to achieving that perfect golden caramel or delicate cake crumb.
"Since much of baking is really chemistry, our Chef Instructors look at the finished product's texture, structure, and especially the crumb to make sure the ingredients were measured correctly and the products baked at the ideal temperatures and time. While flavor is important, it's the most subjective part of baking. And ultimately, if the 'chemistry' of the baked product is off, so will be the flavor."
Anne Lanute, Escoffier Executive Chef*
If you space out for a few moments and add a few extra grams of baking soda or set your oven 25 degrees hotter than the recipe dictates, your baking will suffer. However, this can be easy to do when you're balancing baking cupcakes, mixing up frosting, and piping chocolate decorations all at the same time. Baking school can allow you to hone individual skills so you can more easily complete detailed work under pressure.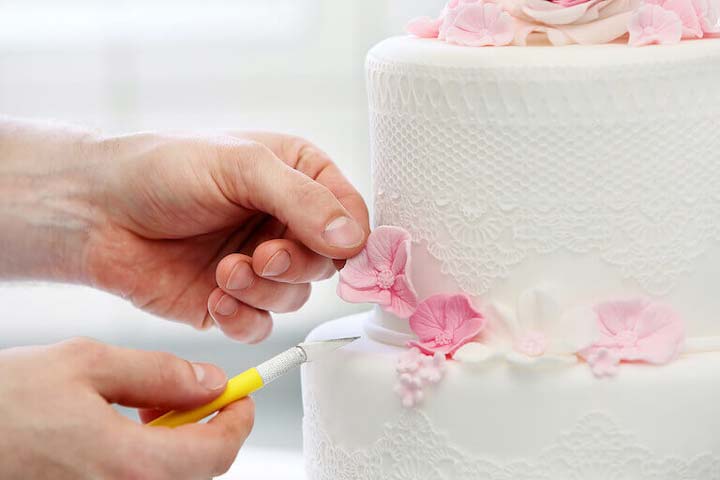 4. Creativity with Flavor and Texture
Good bakers stick with the classics. Great bakers are curious, experimenting with new flavor combinations and techniques. Not all of these experiments will end up on the winning side, but successful bakers can see these fumbles as learning experiences rather than failures.
As with most things in life, strong foundational skills can make it easier for you to tinker with dishes and develop new recipes. Just ask Escoffier Online Pastry Arts graduate Trista Besecker. "The knowledge from Escoffier has given me the skills and confidence not only in my baking, but to take my baking and creations to the next level," she says.*
5. Excellent Hand-Eye Coordination
Top bakers make shaping a seamless boule and rolling out flaky croissants look almost effortless. However, don't think these are easy skills to master – they require advanced coordination and a thorough understanding of textures.
Even if you know the why and how behind these advanced baking techniques, there may be a gap between your mind and your hands. That's where practice comes in. While your first or fiftieth croissant may turn out dense and oily, repetition will allow you to inch closer to those perfectly formed flaky layers.
Culinary school can provide you with the opportunity to practice skills hundreds of times in a relatively low-stakes environment. By putting in your repetitions and listening to the advice of your Chef Instructors, you might be able to make a croissant that would make the French proud.
6. Patience Under Pressure
We can't stress this enough: baking is a well-planned process and every step is important. That means cutting corners can lead to subpar results.
Sourdough takes half a day to rise properly, so if you get impatient and cut the time in half, you'll end up with a brick of dough. And a dreamy, cloud-like meringue on top of a cake or cookie adds a beautiful, airy touch, but whisking those egg whites to a stiff peak requires patience.
Mastering baking skills takes time. You will likely slip up on occasion. The question is where you may make these mistakes and how you choose to handle them. Culinary school can provide a space where you can try out new techniques and fail. Rather than being fired or reprimanded, you can be encouraged by your Chef Instructors and given a chance to try again.
Advance Your Baking Skills
Like excellent bread, great bakers are made with time, but it's time well spent. If you're serious about advancing your baking skills, baking school could be for you.
Contact us today to learn more about how Escoffier's Baking & Pastry program could provide you with the skills you need to achieve your baking dreams.
To learn more about baking and pastry, check out these articles next:
*Information may not reflect every student's experience. Results and outcomes may be based on several factors, such as geographical region or previous experience.